Ada Colau said the results of the vote "can't be a guarantee to proclaim independence but are the opportunity to build dialogue and international mediation".
She appealed to Spain's prime minister and Catalonia's political leader to "decrease tension on both sides", adding that "now is the time to build bridges".
The Catalan parliament could declare independence from Spain on Tuesday evening, claiming legitimacy from the 'yes' vote that came from the illegal ballot on 1 October.
Ms Colau also urged Prime Minister Mariano Rajoy to pull out the extra police that have been drafted in to the northeast region as a "gesture of state responsibility".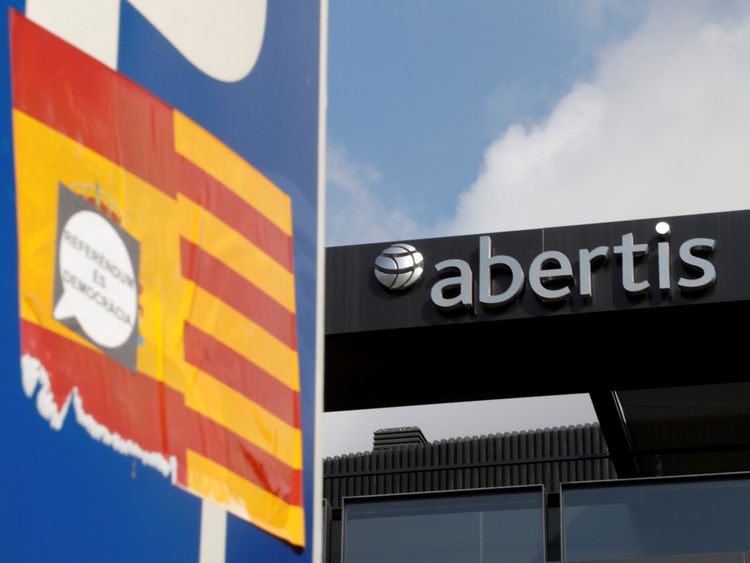 As many in Spain await what would be a major escalation in the constitutional crisis, more firms have said they are pulling out of the region.
Highway management company Abertis and telecoms company Cellnex have joined a growing list of companies moving their headquarters elsewhere.
Both are part of Spain's Ibex 35 index of top listed companies.
Abertis and Cellnex said they were pulling out for as long as there is uncertainty about the region's future.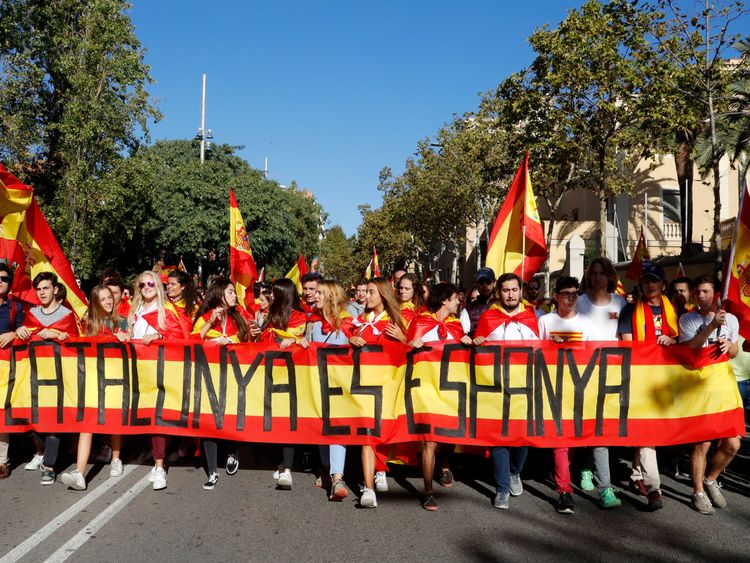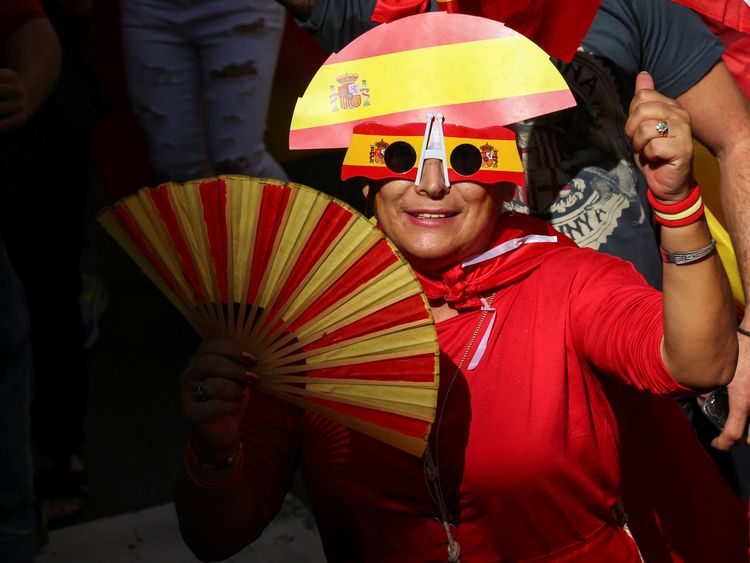 They join a slew of companies that are moving, including property groupInmobiliaria Colonial, Banco Sabadell, CaixaBank and energy firm Gas Natural.
Publishing house Grupo Planeta also warned it will move to Madrid if independence is declared.
Spain's deputy prime minister earlier warned of a tough response if Catalonia's political leader, Carlos Puigdemont, decides to announce a split from Spain.
Soraya Saenz de Santamaria told COPE radio that "if they declare independence, there will be decisions to restore the law and democracy".
He added: "I'm calling on the sensible people in the Catalan government… don't jump off the edge because you'll take the people with you."
The crisis in the region follows an illegal referendum that was condemned by many because of the heavy-handed approach by police.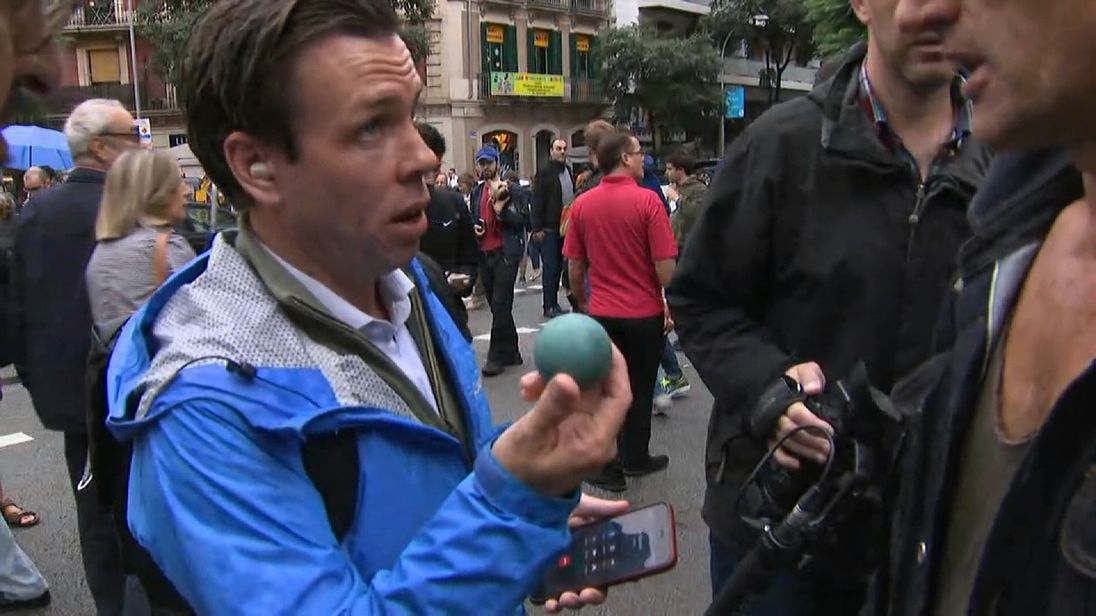 Around 900 people were reportedly hurt when officers seized ballot boxes, fired rubber bullets and forcibly dragged people out of polling stations.
Catalonia's leaders said 90% of the 43% who turned out voted 'yes'.
However, hundreds of thousands of people have turned out for anti-independence rallies, including in Catalonia's capital, Barcelona, since the vote.
The region's referendum law states that a declaration would start a six-month process of divorce talks with Spain and regional elections.
Image:

Barcelona may be the capital of the Catalan region but thousands gathered there on Sunday in support of unity

Image:

Organisers claimed a million people joined the march. Swipe through for more pictures
Mr Puigdemont appeared steadfast on Sunday, saying a 'yes' vote necessitated an independence declaration.
"We will apply what the law says," he told TV3.
Mr Rajoy has not ruled out the "nuclear option" of removing the Catalan government and calling fresh regional elections.
Pedro Sanchez, leader of Spain's main opposition party, is also backing the government's response if an independence declaration is made.
Mr Sanchez said "a unilateral declaration of independence doesn't have a place in a state ruled by law".
He told reporters in Barcelona: "The same way that we are offering our hand for a dialogue, we will also support the state's response if coexistence among Spaniards is broken unilaterally".