The 5,000 pills in the US President's image were estimated to have a street value of £35,000.
They were discovered when officers stopped a Peugeot 307 travelling on the A30 motorway just outside Osnabruck in Germany.
The vehicle was from Austria and was heading towards Hannover at the time, police said in a statement.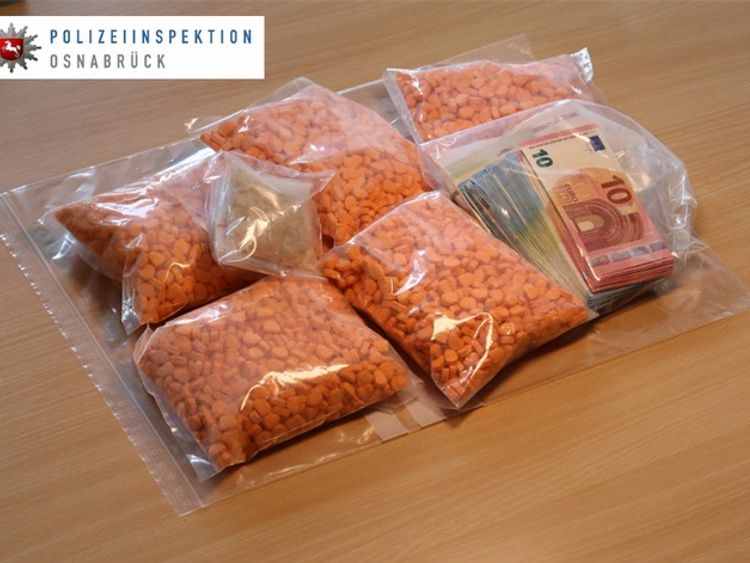 The occupants, a 51-year-old man and his 17-year-old son, told the officers they had been in the Netherlands to buy a car.
They said they had not succeeded so were returning home.
Police also found a "large" quantity of cash.
A judge ordered the pair to be kept in custody. The vehicle was impounded.