The first national survey of its kind found huge gulfs in experience of health, housing and education, which also varied based on geography.
Among the findings were that Chinese children perform best at junior school, with 71% meeting the standard for reading, writing and maths.
Only 54% of white British youngsters and 13% of white gypsy and Roma children meet the same target.
But those from poorer backgrounds suffered most, with just under a third (32%) of white British children on free school meals reaching the expected standard.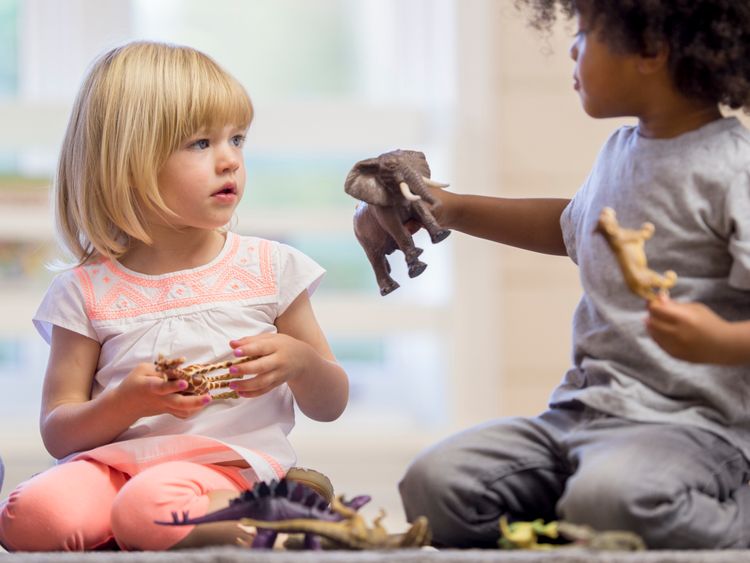 The divides reportedly only increase at secondary school, where white 15-year-olds are four times more likely to smoke than their non-white peers, the survey found.
In employment, the rate of white people in work is higher than that of ethnic minorities – with a larger gap in the North (13.6%) than the South (9%).
And those from non-white backgrounds are also under-represented at senior levels in public sector jobs.
The revelations are just a small snapshot of data to be released by the Government on its new Ethnicity Facts and Figures website on Tuesday.
The website was commissioned by Theresa May when she became Prime Minister, and will be launched to challenge society to "explain or change" the racial inequalities it unearths.
Mrs May is expected to declare there is "nowhere to hide" for the Government or public services who do not act on its information.
She will say "these issues are now out in the open" and that the collection of data provides "definitive evidence" of the challenges the UK still faces to "build a country that works for everyone".
It includes never-before-published statistics as well as new analysis using previously available data.
Simon Woolley, director of campaign organisation Operation Black Vote, said the findings were a "real opportunity to make transformative change in tackling persistent race inequality".
He said some statistics made "uncomfortable reading", but that "unless these things are laid bare we can't begin to resolve them".
And Mr Woolley praised the Prime Minister for showing "a real desire to grapple with the scourge of racism" – highlighting her challenging of high levels of ethnic minorities subjected to police stop and searches and non-white deaths in police custody.