She was almost 19 years old, and her body has never been found.
This week marks 26 years since Nicola's disappearance. Writing for Sky News, her mother Marilyn expresses hope that one day their family will get the answers they need.
Nicola was born a month early, but she was healthy and weighed seven and a half pounds.
After having four boys, they had told me I had a daughter.
My husband John grabbed my hand and said, "I can't believe it, I've got a little girl."
We were both elated.
She played with her brothers, wore jeans and climbed trees.
They used to say, "Don't worry Nic, you'll never have any trouble with boys with us around".
She was living a normal and happy life.
But three weeks before her 19th birthday, she disappeared, and our family was torn apart.
It's something that you never even dream or think of.
All the bad things that you see in the paper and hear on the news, you never think it will happen to you.
We've had to live 26 years of just not knowing what happened to her.
But this year has been my worst year.
I'm trying hard not to lose heart, and to keep the hope that her remains will be found, but it's hard to stay hopeful.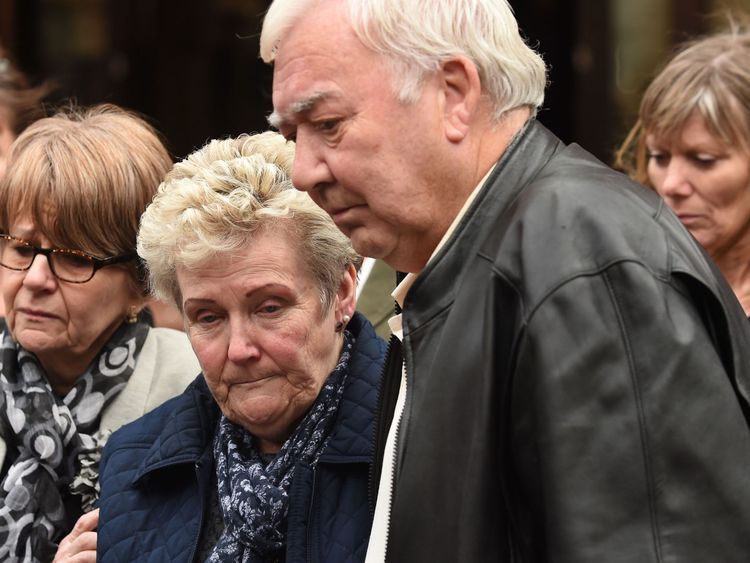 Me and Nicola's dad have been married a long time, and we're getting older now.
We're both 72, and you just can't help but think she might not be found and we might leave this life without knowing.
As the years have passed we've done searches and tried so many different things.
I've listened to mediums and I've gone and had a look at places they've said but nothing ever comes of it.
But we always talk about Nicola. Not a day goes by when we don't talk about her.
Nicola's son, Owen, will be 27 in May.
He was seven months old when she disappeared.
He doesn't talk about it because he finds it very difficult, but he doesn't have any recollection of her at all.
But he missed having a mum growing up.
When he was five or six, he would say, "All my friends' mums come to meet them and I don't have a mum."
How can you explain these things?
Nicola would have been 45 next month.
She was a normal girl. If she wanted something growing up and I'd say no, her dad would say yes.
She went horse-riding and would want to wear makeup when she wasn't old enough and her bedroom would be in a mess and all the normal things like that.
She had bought a house with her boyfriend just before she went missing.
Her dad spent six months doing it all up – new bathroom, kitchen everything.
But she never got to move in.
She went missing four days before.
Her Christmas tree was half done, presents were half wrapped, cards were half written.
She was on cloud nine and then she disappeared.
One of my sons said, "If you believed in UFOs you'd think someone just came down and took her."
She didn't argue with anybody or have any enemies, and that's what makes it so hard to understand.
When she first went missing, I used to still lay a place at the table for her because I didn't want to think I was leaving her out.
My husband wouldn't lock the door because he said he felt like he was locking her out.
We did silly things like that to prove that she hasn't just been forgotten.
I won't let myself lose hope. I can't let myself lose hope.
I have to just say to myself, "Nicola, you're coming home."
My husband sits and has his tears and he'll say, "I just want to bring my little girl home."
Sometimes I write to her on a piece of paper and pin them up or I put them away and just look back at them.
I look at a picture of her and tell her goodnight every night and say good morning every day and I tell her we are still looking for her.
All we want to know is where her remains can be found. Not who's guilty, not anything like that, we just want to be able to lay her to rest.
Then I could say to God, "If you want to take me I'll go any time now."
But at the moment I keep saying, "Please let me live a bit longer, because I really want to be around when she's found."
I don't want to die not knowing.