It will turn windy everywhere on Wednesday, but the strongest winds from Caroline will affect the north of Scotland on Wednesday night and Thursday.
The Met Office currently has a yellow 'be aware' wind warning covering northern Scotland.
There will be potentially damaging gusts of up to 80mph there, with higher speeds possible across the Northern and Western Isles.
Disruption to travel is likely, with rail and ferry cancellations possible.
Loss of power will be another concern, along with large waves at the coast.
As Caroline clears, the winds will swing round to the north, bringing colder air and the return to more wintry conditions.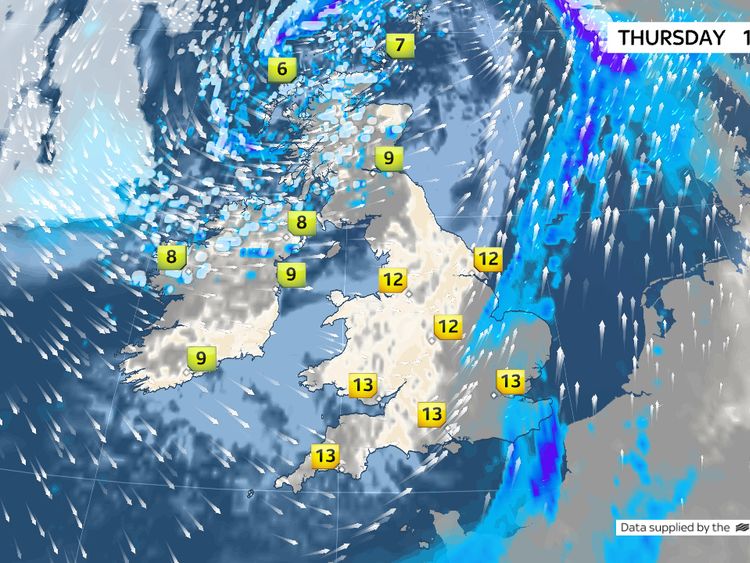 Snow showers will affect northern Scotland later on Thursday, with the risk extending across more of Scotland, Northern Ireland, Wales and western parts of England on Friday.
Snow and ice warnings are in place there.
Two to 5 cm of snow is likely in places, with up to 20cm possible over high ground, mainly in Scotland, Northern Ireland and Wales.
Forecasting snow showers in the UK can be quite challenging as conditions are often borderline between rain and snow.
The very nature of showers also means some areas may see frequent showers, whereas others stay completely dry.