Tropical Depression 16 is currently around 200 miles southeast of the Nicaragua and Honduras border.
It is forecast to strengthen as it moves over warmer waters and could bring tropical storm conditions and heavy rainfall to both countries into Thursday.
Experts have said the system could affect parts of the northern Gulf Coast, including Georgia and possibly Florida, as a hurricane by the weekend – bringing storm surges and heavy rainfall to the area.
The National Hurricane Centre (NHC) said residents along the Gulf Coast from Louisiana to Florida should monitor the progress of the storm over the next few days.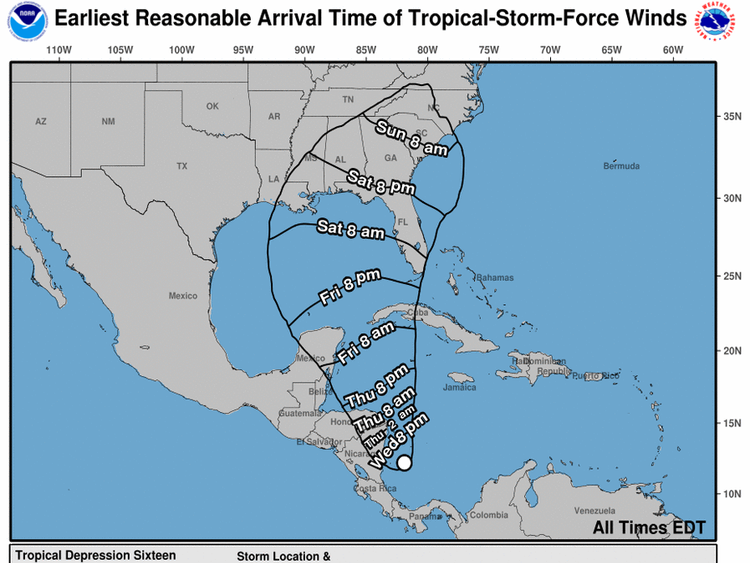 The depression currently has winds of 35mph and is moving northwest at around 7mph.
When wind speeds reach 39mph, it becomes a named storm and would be called Nate.
Nicaragua could see up to 50cm (20in) of rain with an "isolated maximum" of 76cm (30in) possible – bringing potentially life-threatening flash floods and mudslides.
Panama, Costa Rica and Honduras will also see torrential rain.
So far this year, there have been 13 named tropical storms in the Atlantic Basin, eight of which were hurricanes.
Five of those were classified as "major" hurricanes, with winds of category three or more.