A fatal road traffic collision involving four cars and a lorry that took place just before 9pm on Sunday 9th July on the M42 near Redditch, resulting in three of the cars setting fire.
Sadly the driver of a Volkswagen Golf who died at the scene has been named as 70-year old Ann Goddard, from Dinas Powys.
The family of Mrs Goddard described her as "a wonderful and much-loved mother of three, grandma of seven, wife, sister-in-law and cherished friend to so many. She lived for her family and was a true matriarch. She was travelling home from school speech day celebrations of one of her grandsons at the time of the collision."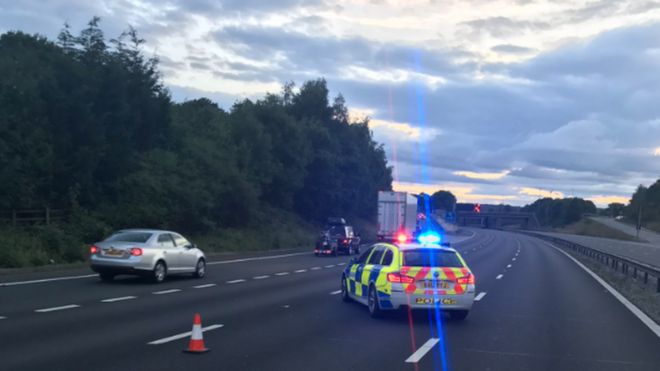 Her three children said, "We are left utterly devastated by the loss of our beautiful Mum so suddenly and tragically. We lost our Dad 10 years ago and whilst left bereft by his passing, Mum got stuck back into life with huge celebrations this year for her 70th birthday including an afternoon tea party, a trip to the Maldives and a family holiday in Powys only last month. As well as loving her family she lived for 'the girls' a group of women that were more like sisters she spent every Tuesday evening with since she was 16, being outdoors in the sun in her garden, the church, her swimming club, the WI and more".