She said she saw the draft late on Monday morning, just minutes before the Prime Minister was due to have a working lunch with top EU officials – which could have sealed the deal, bringing to an end phase one of the negotiations.
The DUP's Mrs Foster said it left her with no choice but to tell Theresa May that she could not accept the agreement.
The unionist leader told Sky's Ireland correspondent David Blevins: "We had asked for a text on a number of occasions, to be told that there was no text.
"We spoke on Sunday evening – didn't have text. The text landed with us late Monday morning. That left us in a very difficult position.
"We had to look at the text. We had to understand what the ramifications of what the text was.
"And when we had a chance to do that, we realised that in no way could we sign up to that because, essentially, it was making a red line down the Irish Sea."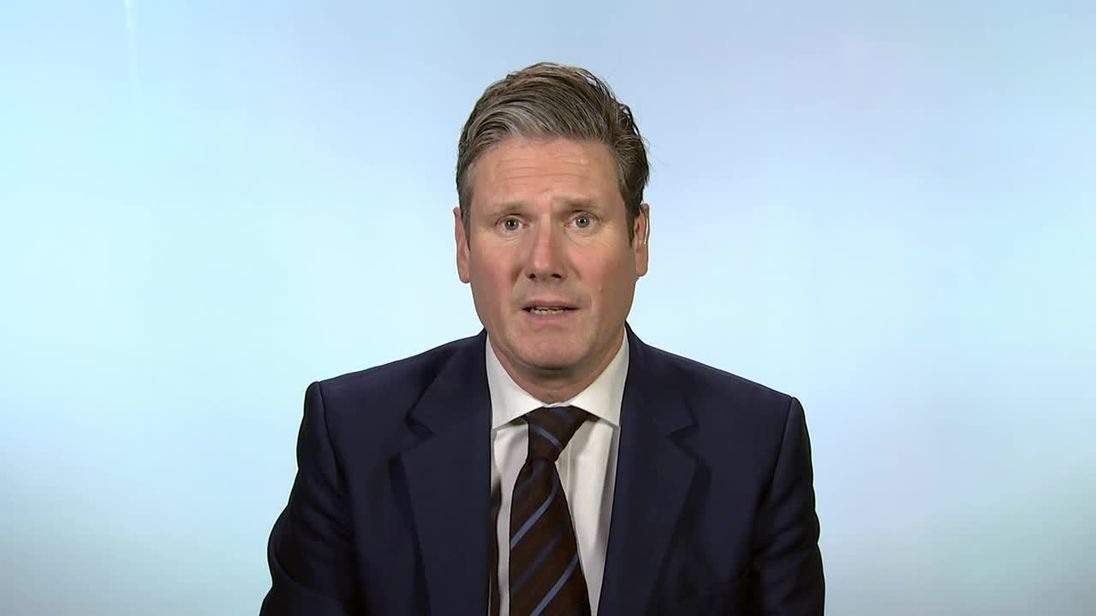 The Irish government responded by saying it "had no role whatsoever in the negotiations conducted by the British government" and "therefore had no involvement in any decision on which documents should go to the DUP".
Brexit Secretary David Davis has said negotiations with the EU are "ongoing" and a deal is "close" after it was scuppered on Monday afternoon by the DUP's intervention.
It came after Mrs May was forced to make a call to Mrs Foster as it emerged Northern Ireland was due to be a "special situation" involving "regulatory alignment" with the Republic.
The deal would have set out what would happen to the Irish border, to citizens rights and how much the UK owes the EU.
Sky News has been told Mrs Foster will not now travel to Westminster to discuss the deal further until "sufficient progress has been made".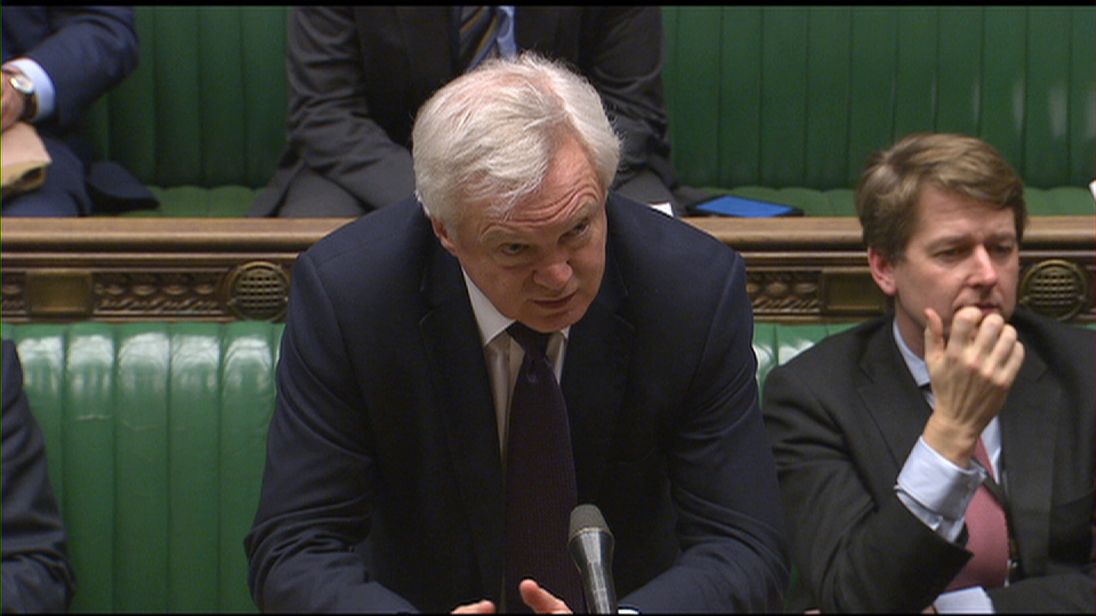 Mr Davis attempted to explain to the Commons on Tuesday what regulatory alignment would involve, suggesting that it would in fact apply across the UK.
He said It was likely to be a partial alignment, across areas such as employment rights and animal welfare, and was not the same as harmonisation with the regulations of the EU's customs union.
"The presumption of the discussion was that everything we talked about applied to the whole UK," he said.
"I reiterate, alignment isn't harmonisation, it isn't having exactly the same rules, it's sometimes having mutually recognised rules, mutually recognised inspection, all of that sort of thing as well, and that's what we're aiming at."
Shadow Brexit secretary Sir Keir Starmer called the Government's failure to seal the deal on Monday an "embarrassment" and asked what signal it sent when the DUP could call the deal off.
He told Sky News: "It really shows how chaotic the negotiations have got. It really is embarrassing for the Government to have got themselves into this position.
"If you don't want a hard border in Northern Ireland, the standards you've got in place, whether in food, for agriculture, for energy and for health, (should) be the same (on) both sides of the border.
"That raises a second question – would you then operation the same standards into England, Wales and Scotland? If you are not going to do that, you are treating Ireland separately, and there are consequences to that; if you are going to do that then you might as well leave options such as the customs union on the table."
© 2017, Vale of Glamorgan Broadcasting CIC T/A: Bro Radio & Sky News.