Nine community projects in Dinas Powys and Sully are supported by Welsh Water funding.
As part of Welsh Water's £50 million investment to upgrade Cog Moors Wastewater Treatment Works, the company has awarded almost £3,000 to nine community groups within the Dinas Powys and Sully areas through its Community Fund.
The funding has enabled the successful community groups to deliver a diverse range of community based activities. These include encouraging young people to get involved with sport, promoting art within the community and helping to protect the environment.
Lee Whitehurst, Junior Committee Chair at Dinas Powys Tennis Club, said: ''The money from Welsh Water's Community Fund will help increase the number of youngsters playing tennis and help develop our Dinas Powys Tennis Academy.''
Hannah Bevan Mohaffel, Sully Village Group Co-Chair, said: "The funding has enabled the group to design graphics for the beach clean station with Sully School and install the station along the coastline. We look forward to doing this and involving our whole community in our efforts to keep Sully Beach clean when it is safe to do so."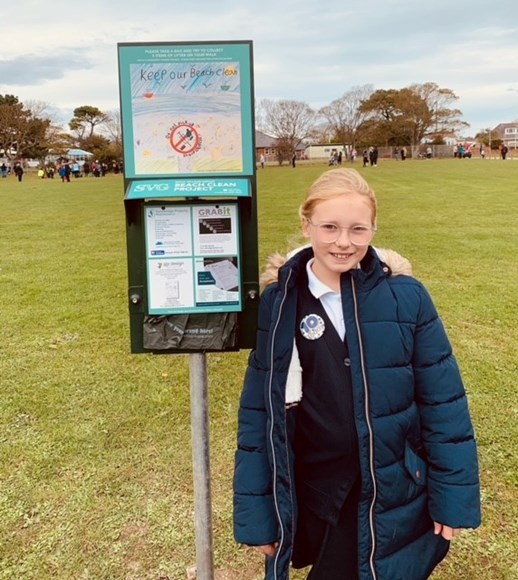 Brian Russell, a volunteer at Lavernock Nature Reserve, said: "This funding gives us an opportunity to buy tools and materials to maintain the nature reserve for the benefit of both wildlife and visitors. We have noticed that many more people have been visiting the reserve during the pandemic, and we are pleased that our efforts are appreciated by the public."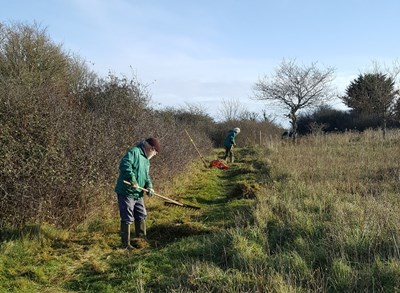 The Community Fund is a chance for communities where we are working to boost fundraising efforts for good causes in their area up to a value of £1,000.
Claire Roberts, Head of Community Engagement at Welsh Water, said: "The Welsh Water Community Fund is pleased to support a diverse range of community-based projects throughout Dinas Powys and Sully. As a not for profit organisation, customers are at the heart of everything we do, and the funding allows us to give something back to the communities we are investing in."
The company is currently working in Dinas Powys as part of a £50 million investment project to install an Advanced Anaerobic Digestion (AAD) plant at Cog Moors Wastewater Treatment Works along with making other improvements to the existing site. It is anticipated that the plant will be completed in the Spring and will create an energy neutral wastewater site that recovers energy from the waste processed onsite.
This investment forms part of the company's commitment to be carbon net zero by 2050. To date, the company has invested over £200 million into AAD plants across Wales which will help manage the effects of climate changes and reduce its carbon footprint.